Craftmanship
HOW IT'S MADE
At Hardware Renaissance, "hand-crafted" is not just a word -it is the essence of what we do. Every lever, knob or pull is a labor of love of our highly skilled artisans. It's a lost art in this world of mass produced products, but we wouldn't do it any other way. We are proud to revive authentic practices of craftsmanship to craft hardware that is MADE TO ORDER FOR OUR CUSTOMERS – not lifted from a warehouse and shipped.
Our hardware undergoes a very special finishing process as well – all of our patinas are HAND APPLIED, mostly with heat, chemicals and brushes. A wax coating is applied at the end to seal the patina and provide some protection against the elements. All of our patinas are LIVING FINISHES, which means that they will age gracefully over time, with exposure to the air and human touch.
HAND FORGED IRON HARDWARE
Our iron hardware is truly in a class of its own, as each piece is made completely by hand by master blacksmiths. There are NO MOULDS or patterns. It is NOT CAST. Our complete iron product range, including multipoint, slider, and window hardware, is all completely hand forged – making Hardware Renaissance the only company in the world to offer such a range.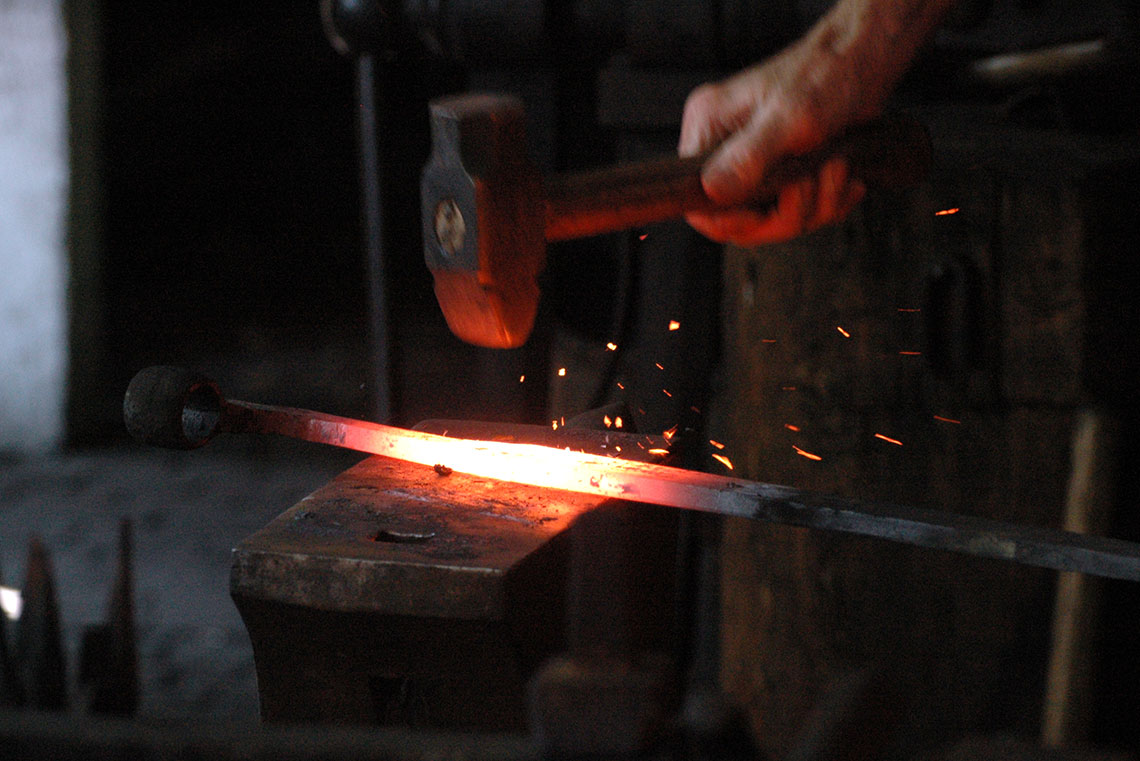 The blacksmith starts with raw iron stock in bars or sheets, heats it till red hot, and then hand forges (hammers) it into shape.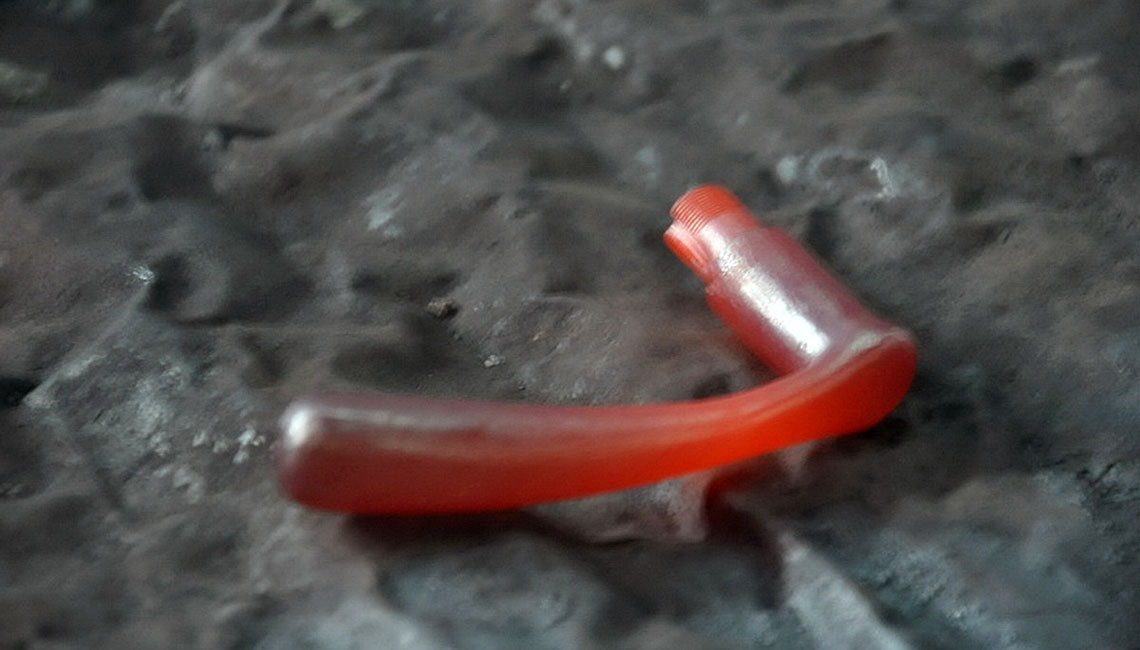 Where needed special jigs are used to form the hot iron into consistent shapes, such as this Frisco lever above. It is then machined to work with all modern locks and components.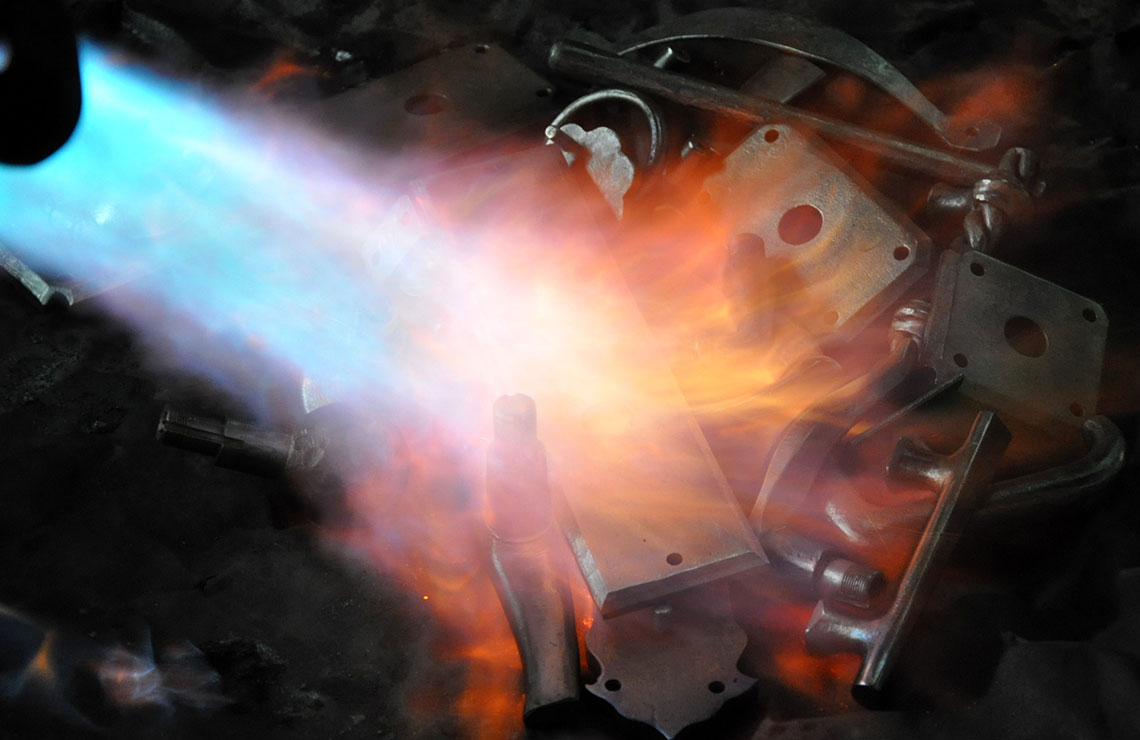 Finally, we finish the hardware by different patina processes, also completely by hand. The hardware is heated again.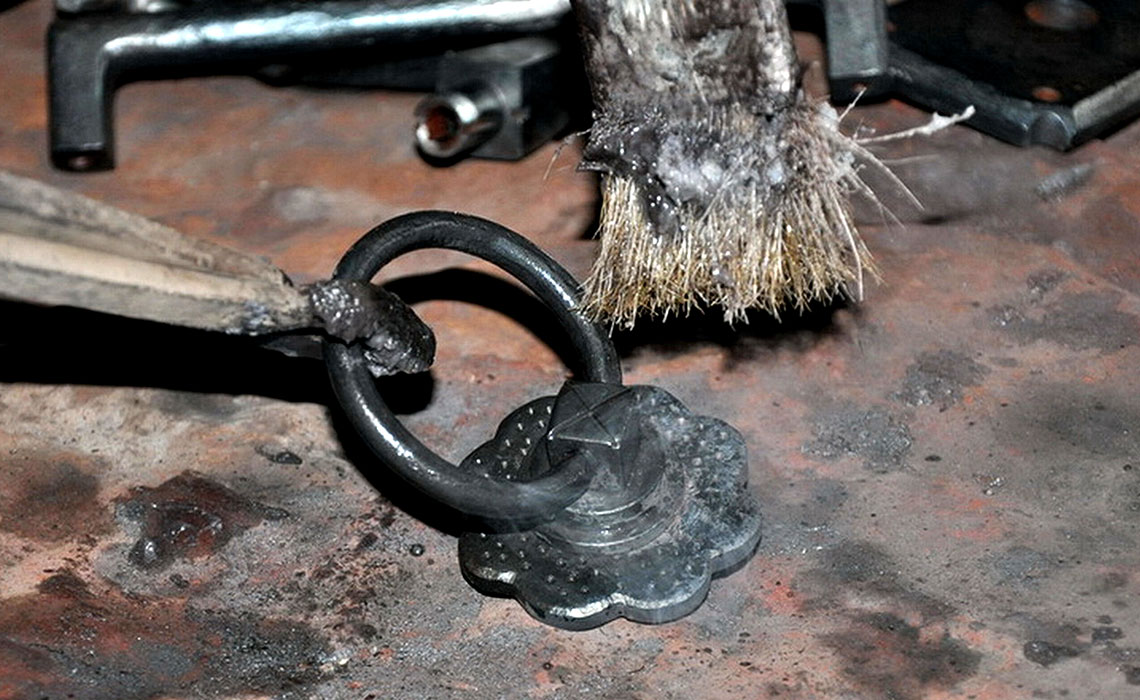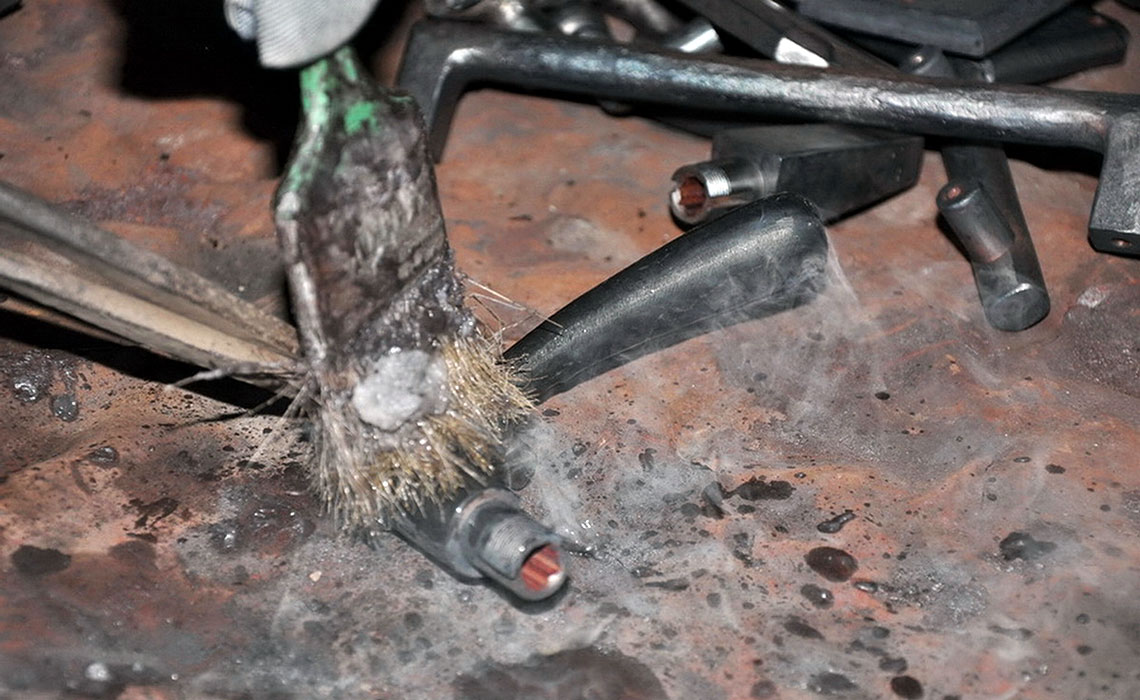 The most popular Hot wax black patina is created by the blacksmiths by applying a carnuba based wax when the iron is red hot, as shown above.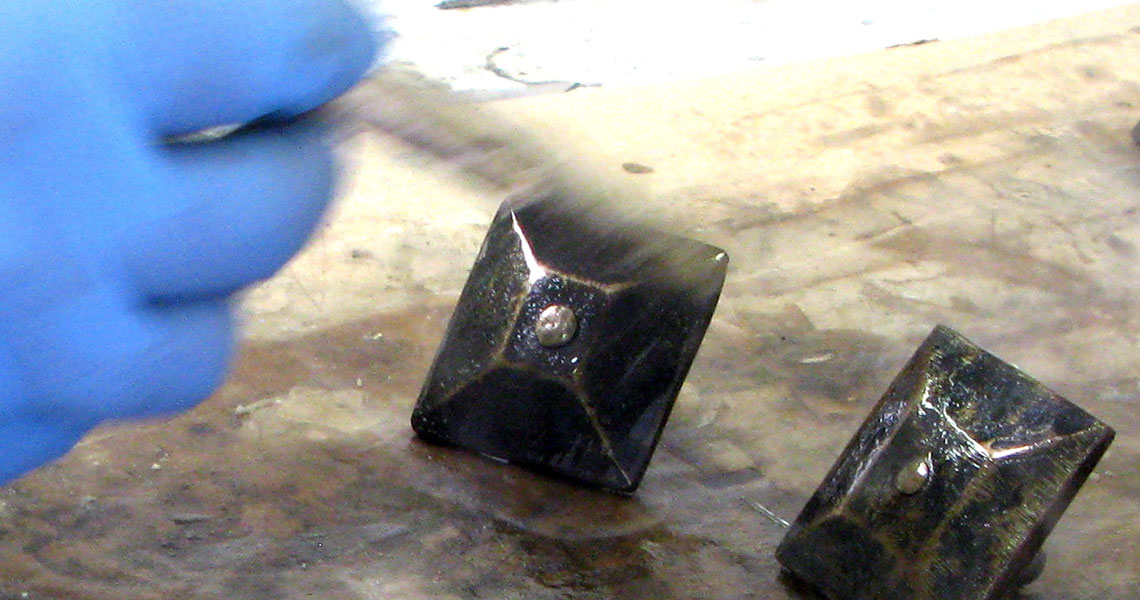 We also offer several very unique, colored, hand-and-torch patinas with heat and chemicals, and finished with wax (Antique bronze shown above).