About The Company
Hardware Renaissance was co-founded in 2002 in Santa Fe, New Mexico by Anagha Dandekar as she wished to create a more hand crafted line infused with distinctive design. Anagha hails from a well-known business family in India. As an entrepreneur with a global perspective, Anagha has introduced the west to the exceptional work of Indian craftsmen, while bringing to the east a focus on sustainable design and production.
Hardware Renaissance's original line of hand forged iron is completely hand made by master blacksmiths. Precision engineering provides seamless integration with all modern lock systems. To this day, there is no other hardware manufacturer offering the depth of designs, functions and patinas in authentic hand forged iron as Hardware Renaissance.
In 2004, the company introduced solid cast silicon bronze hardware with a commitment to environmental responsibility. The bronze hardware is made from at least 90% recycled material. Distinctive designs and unexpected details are offered in a large variety of beautiful, hand-and-torch applied patinas.
Hardware Renaissance has been featured in exquisite residences and high end hotels from coast to coast and around the world. The varied product range encompasses contemporary, transitional, and historic European styles. Our hardware is sold through authorized dealers only, a list of whom is on the website. Excellence in customer service and integrity in all dealings are guiding principles we live by.
An unparalleled commitment to hand craftsmanship drives the Hardware Renaissance team to continually raise the bar for high end hardware. We invite you to experience the difference!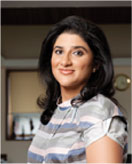 Anagha Dandekar
President